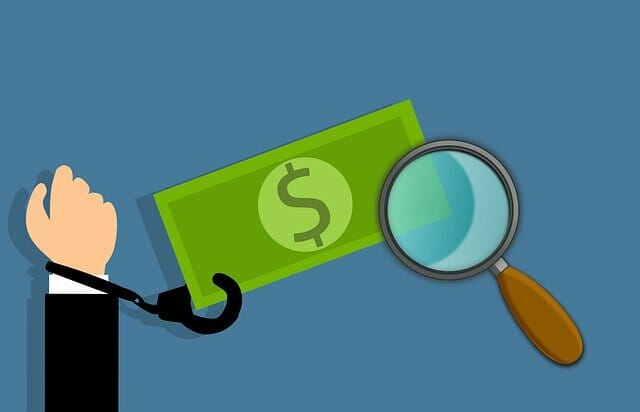 What is bankruptcy?
When a person or a business organization is unable to repay their outstanding debts to their creditors, they may seek relief from some or all of their debts. Mostly, a petition is filed in the court for the same where all the outstanding debts of the respective company are paid out, if not in full, from the company's assets. The process of bankruptcy begins with a petition filed by the debtor, which is most common. The petition, being filed on behalf of creditors is a rare happening or less common.
Filing a bankruptcy is a legal course undertaken by the company to free itself from debt obligations. The debts, which are not paid in full are forgiven for the owners. Though, bankruptcy filing varies in every country. If bankruptcy is filed in India, then it will not go down well with the credit rating. It means it may be tough to get a new loan if a new plan is started afresh. However, it will save from any financial trouble in the future.
What is money laundering?
An illegal process of making large amounts of money by criminal activities such as drug trafficking or terrorist funding and making it appear to have come from a legitimate source. That money obtained illicitly by criminal activity is considered dirty, and the process "laundering" appears to make it look clean. Money laundering is a serious financial crime. It is widely used by criminals by adopting various techniques to make illegally obtained money look legit. Cryptocurrencies and online banking have made it easier for criminals to transfer and withdraw money without detection.
Prevention of money laundering has become an international effort and most of the financial companies have anti-money-laundering (AML) policies in place to detect and prevent this activity.
Repercussions of 'money laundering' and 'bankruptcy'
There have been numerous 'money laundering' and 'bankruptcy' cases in India.
Money laundering leads to the destruction of financial-sector institutions that are critical to economic growth. It reduces the productivity in the economy's real sector by diverting resources and encouraging crime and corruption thereby slowing down economic growth.
The consequences of bankruptcy are significant and the debtor will likely lose the property. The negative bankruptcy information will remain on that person's credit report for ten years after the filing date.
The two sensational business tycoons who lit the news committing the financial crime are 'Vijay Mallya' and 'Nirav Modi'. They fled away disrupting the financial flow of our country. This problem is to be addressed by the Government of India by introducing anti-fraud bankruptcy and money laundering policies and make them strict to every citizen because a common man will be the most affected due to the happening of these financial frauds as the government compensates the loss incurred by them in the form of tax from citizens of the nation.

Case of Vijay Mallya:
Vijay Mallya once called the "King of Good Times", is an Indian business tycoon and son of businessman Vittal Mallya. He was even a former member of Rajya Sabha. He is the main subject of an extradition effort by the Indian government to return from the UK to face the charges of financial crimes in India. Mallya is a former owner of the Royal Challengers Bangalore cricket team and ex-chairman of United Spirits Company in India. He continued to serve as a chairman of United Breweries Group which is an Indian Conglomerate with interests including beverage alcohol, real estate, aviation infrastructure, and fertilizer. More than 50% of the market share is held by United's Kingfisher beer.
Kingfisher Airlines was a major business venture by Mallya, which was established in 2005 which eventually became insolvent and forced to its shut down. It had not paid salaries to its employees for 15 months, as of October 2013. The amount owed to the banks had grown to at least $1.35 billion by November 2015 and there were other debts owed for taxes and to numerous other small creditors. As the Kingfisher collapsed, Mallya is being accused of "willful defaulter" under Indian law, including accusations of money laundering, misappropriation, etc. A group of 17 Indian banks, who financed Mallya, approached the Supreme Court of India in March 2016, to stop Mallya from going abroad due to the pending money of Rs.9000 crores in loans to be paid by companies he owned but by then he left India on 2 March 2016.
On a request by the Enforcement Directorate (ED), the Prevention of Money Laundering Act (PLMA) court declared Mallya as a "proclaimed offender", on 13 June 2016, in connection with an accusation of money laundering probe against him. He was arrested in London as a part of the case on 3 October 2017 and he's fighting an extradition case in the UK since then.
Recently, a consortium of Indian banks led by State Bank of India (SBI) is pursuing their bankruptcy order against liquor baron Vijay Mallya in the U.K. High Court to compensate the assets of Mallya with the debts he made in Indian banks and the case is still on go since 2016.


Case of Nirav Modi:
Nirav Modi is a diamond merchant and a fugitive Indian businessman. He is the most wanted by the Interpol and Government of India for criminal conspiracy, breach of trust, cheating and dishonesty, corruption, money laundering, and breach of contract since August 2018.
In February 2018, acting on a complaint from the Punjab National bank (PNB), the Indian government's Central Bureau of Investigation (CBI) launched an investigation of Modi. He and his partners were alleged for defrauding the bank of Rs.28000 crore by conspiring with the bank officials by fraudulently obtaining 'Letters of Undertaking' for making payments to overseas suppliers. The potential loss to PNB is reported to be up to Rs.11000 crore and the Enforcement Directorate (ED) is looking into the case of financial fraud that has been registered against Modi by the CBI. He flew away to the UK and applied for asylum, claiming that he was a victim of "political persecution" and denied any wrongdoing. He was arrested on 20 March 2019 in London after a warrant was issued against him. The Prevention of Money Laundering Act (PLMA) court, on 8 June 2020 has ordered the confiscation, of nearly Rs.1400 crores worth property of Nirav Modi.

These are the two major causes of Indian businessmen who committed financial frauds and are under judicial considerations of the concerned UK authorities. Stringent rules and financial policies must be embedded by the Government of India to prevent or curb any such future fraudulent attempts that cause a decline in a country's economic growth.